Newsflash 27/4/2021
AFJA NEEDS YOU!
After Phillip Island, Wakefield Park and Mallala, we are now well and truly into a racing recovery. And at Phillip Island and Mallala, the FJ guys and gals had a great celebration BBQ and Dinner.
We've got Morgan Park (8th May), Winton (22nd May) and Sydney (12 June) quickly approaching so get your entries in and we can organize a group drink/dinner at each event. The quicker the entry, the better the drink/dinner organization. Then we can plan our second half of the year around Morgan Park (3rd July), Winton (7th August), Wakefield Park (28th August) and again (11th September), Sandown (6th November) and Sydney (27th November). Can't do them all perhaps, but don't say there is no opportunity!
We HAVE to get out and wipe that smug look off Noel's face. Unfortunately, when Danny Ciarma tried, he launched his Lynx 8 ft in the air and scared his wife shitless, so his Lynx is now for sale (contact danny@urbandc.com.au). Let's keep it in Australia. If you can't afford the Lynx, grab the Gard which is advertised for twopence halfpenny…looks like a great introduction car for FJ.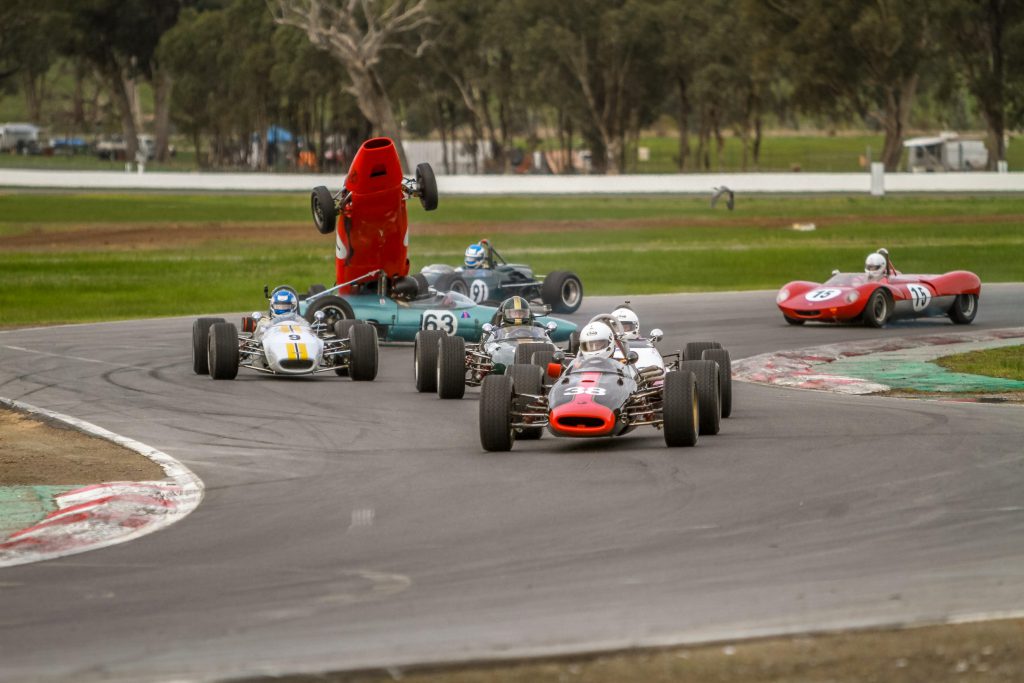 But the real reason for this communique is the lifting of NZ travel restrictions. I've started to liaise with NZFJ about what support we can get to participate in their 6 race festival in January/February 2022. We've done it several times in the past and they have reciprocated with Aussie trips with their cars. But this exercise can be a bit expensive unless it is organized well and early….like about now!
We already have racking etc for 6 cars in a 40ft container and we have previously booked B and B houses for 10 people which has made the trip affordable when we have the numbers. For a full container and group booking, I estimate about $3000 to $4000 can give you a 3 or 4 or 5 or 6 week NZ holiday, entry fees, flights, accommodation, car transport (ex Melbourne). You only need to spend extra on food and a hire car share.
That's cheaper than entering 5 Australian meetings…and you are guaranteed full FJ grids and a great time.
2 requests:
1. Can I get a quick expression of interest to get some idea of numbers for logistic negotiations
2. Does anyone have a good, reliable contact regarding Trans Tasman freight forwarding.
And my 3rd (I know I only said 2) request…is any member/partner/friend able to help me form a small team to keep this on the boil.
That's enough for now, I'm off to load up for Morgan Park. See you there?
Bill 0408 059 002
Trackback from your site.